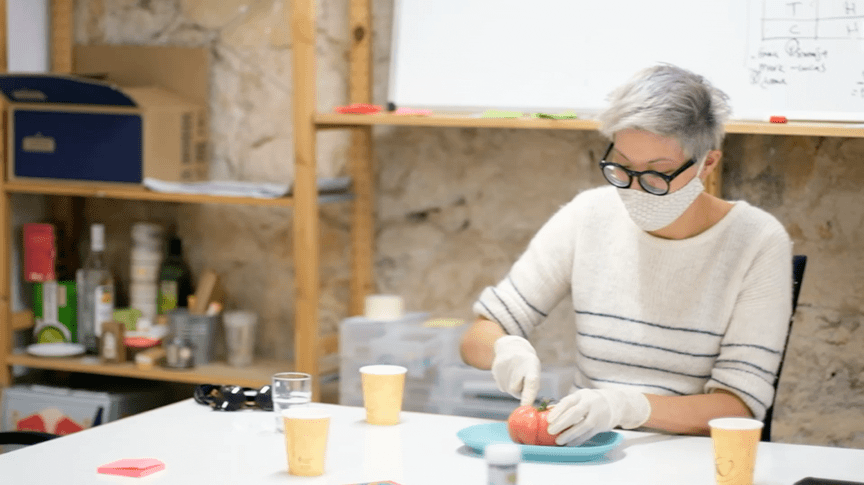 We apply futures by testing the artefacts in lab conditions, with users / customers, or in the market. We use a variety of conventional market research techniques like surveys and focus groups, as well as techniques like "fake door" testing and performative scenarios.
LAB TESTING
CASE STUDY : We developed a health-related diagnostic device capable of measuring physiological signs without directly contacting the patient. We tested it in a lab setting with study participants moving, exercising, standing still, and other behaviors in order to elicit target responses, and measure the accuracy of the device
SOFT XR SPACE
CASE STUDY : We used the portable version of SOFT (SOFT-in-a-Box) to set up a 2-day interactive "intro to the Metaverse" experience for our customer's customer, a leading luxury automaker. We simulated various aspects of several car models in virtual reality, giving the participants the ability to experiment with the vehicles in different environments. Additionally, the participants from the automaker could collect objects representing our customer's offerings, and mint them as NFTs that they could trade with each other.
WEB SURVEYS
Case study: We developed, deployed, and analyzed the results from a web-based survey of two professional target groups for a new, smartphone-based health application, using Momentive/SurveyMonkey. We used Google and Facebook ad placements to recruit respondents, as well as a paid panel of pre-screened target audience members.
FOCUS GROUPS
Case study : We made and served a meal of convincing mock "tomeatoes" to foodies and food-industry experts, as well as more typical consumers. We used our proprietary card games (Methods Cards – link) and other novel tools to survey them about the experience